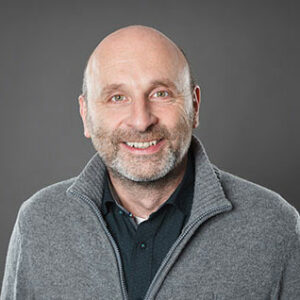 The past few years have been an impressive demonstration of the true character of the modern global economic and political environment: the abrupt change. The past year, in particular, with the unprecedented global pandemic, has literally unhinged the world and turned many concepts upside down. The pursuit of insatiable growth was severely thwarted in 2020. Rethinking and thinking differently has become the motto of the public and private sectors alike to grapple with the severe crisis. Those who could swiftly fall back on resilient approaches saw themselves on the right path. However, there are not many of them. Despite the constant wake-up calls such as the environmental disasters, pandemics such as SARS, MERS, Ebola and COVID-19, as well as the predictions of social and economic impacts of these pandemics, there was more ignorance than adaptation. Humans have proven their irrepressible urge to cling to the existing practices, maintain the conventional habits, and deal with innovations with inertia, complacency, and at times, pervasive reluctance.
With COVID-19, the effects of globalization, our ubiquitous interdependence, have come to an unbearable halt. The existing linear economic model has proven to be a dead-end, even toxic, and is in danger of collapsing. More than ever, it is becoming clearer that there is no going back to the "old world" paradigm of rapid, increasing and eternal growth.
To this end, drastic external influences are unavoidable to a certain extent in course correction, which is usually followed by the question; what to do next? to cope with the challenges at hand and possibly to dampen the socio-economic shocks.
We at the Institute for Applied Material Flow Management [IfaS] have been addressing this and many other questions for exactly 20 years now. We find answers to the pressing questions in the study of material flows; in the research, conception and implementation of projects that sustainably maintain and create economic, ecological and social values. At the forefront, we are engaged in the implementation and dissemination of practical Circular Economy [CE] knowledge around the world. We support companies, cities, municipalities, countries, etc. on all topics related to Green Transition in order to identify new scope for action—from climate-neutral business to Green Finance. As forward thinkers, designers and bridge builders, we help people and organizations to find solutions and then implement them swiftly, economically, and sustainably.
A lonely pioneer 20 years ago, today we are a world-renowned trailblazer, translating research into practice so that words such as socio-economic resilience do not simply remain trendy container terms.
Not by accident, but by deliberation, we ventured into this novel field, recognizing the enormous potential of the circular economy as a versatile economic model that would be able to address society's worsening metabolic disease. With foresight, vision and passion, we tested the waters of sustainability by implementing Zero Emission [ZE] technologies and strategies—the foundation of CE—first at our home base, the Environmental Campus Birkenfeld. In no time, demand grew on a global scale. Within our international work, we recognized that there was a great need for practical knowledge and its dissemination. This was the reason to establish the International Circular Economy Week & Conference [ICEW&C] in 2009 as a specialized platform for the dissemination of practice-oriented knowledge on zero emissions.
The events surrounding COVID-19 call for a new dimension of learning and implementation. Conceptualizations such as coronomics (or even better: pandenomics!) shed light on indispensable action. However, the challenge is to build resilient and robust local/regional economies that can withstand the shocks that hit social and economic systems. To that end, economies built on the foundations of biological systems, such as the Circular Economy [CE] and the Biobased Economy [BE], which use regionally available renewable resources, seem to be able to cushion collapse well and have higher resilience with minimal latency. These economies also have multiple redundancies so that the risks can be hedged relatively easily and quickly.
In the wake of the pandemic impact, we must also not ignore the most pressing problem of this century: climate change and its unpredictable consequences. Increasing natural disasters and their impacts require immediate action and extraordinary measures. At COP21, held in Paris in 2015, all nations agreed to combat climate change. However, the necessary measures are progressing far too slowly in most countries. Therefore, it is necessary to meet these challenges with new ideas, networks and practice-oriented cooperation. Green projects and green financing for climate neutrality will be the backbone of this transition process. Again, IfaS leads this effort, the world over. We work with numerous national and international clients in all areas of CE, ZE and BE through our coaching programmes. And we are keen and eager to share this knowledge with you.
'Creating Value' at its kernel, ICEW&C has served as a premier platform bringing together like-minded professionals, academia and businesses from all over the world to one unique place on earth—the Environmental Campus Birkenfeld—for weeklong activities to showcase, demonstrate and share knowledge on the latest advancements in the application of Circular Economy. In particular, we focus on the practical aspects of tackling global socioeconomic and technological challenges, building resilient socioeconomic systems, formulating energy transition policies towards 100% renewable energy systems, and sustainable resource management—including water, sanitation and waste management strategies—paying special attention to the sustainable business aspect of the initiatives.
In the year of our institute's 20th anniversary, we look proudly and humbly at our success and the wealth of knowledge we have created with the help of a great community of more than 5000 professionals from over 60 countries around the world. All our partners have taken up these sustainability challenges of our time very seriously and are working with us with perseverance, tenacity and hope to create the sustainable and resilient socio-economic systems we want.
We cordially invite you to join us in celebrating the 20th anniversary of IfaS and to make this year's ICEW&C an extraordinary experience for you!
We are looking forward to your visit!
Professor Dr. Peter Heck
Managing Director, IfaS