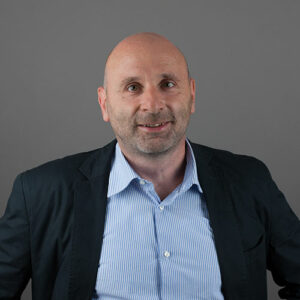 Prof. Dr. Peter Heck
Managing Director – IfaS
CIRCULAR ECONOMY: A CRITICAL TOOL FOR SUSTAINABLE DEVELOPMENT
It is widely accepted that despite the notable success in achieving some Millennium Development Goals [MDGs], the overall sustainability challenges remain undented and daunting, especially in the environmental sustainability domain. Therefore, effective tools and mechanisms were sought to materialise the post- 2015 sustainable development [SD] agenda. In light of that, the potential of Circular Economy [CE] as a tool had been acknowledged by the scientific and political communities alike. CE has become a buzzword since then in Europe and the developed world.
At the end of 2015, the European Commission [EC] formally put forward a plan to integrate CE in its political agenda1. In its opening statement of the EU action plan for the Circular Economy, the European Commission states that:
"The transition to a more circular economy, where the value of products, materials and resources is maintained in the economy for as long as possible, and the generation of waste minimised, is an essential contribution to the EU's efforts to develop a sustainable, low carbon, resource efficient and competitive economy. Such transition is the opportunity to transform our economy and generate new and sustainable competitive advantages for Europe."
Inter alia, the EU action plan for the Circular Economy also highlights the importance of long-term involvement of member states, regions & cities, businesses, and citizens at all levels in creating added value. It also underscores the need for global level collaboration and synergy in order to achieve the sustainable development targets set forth by various authorities. It further states that;
"[…] this action plan will be instrumental in reaching the Sustainable Development Goals (SDGs) by 2030, in particular, Goal 12 of ensuring sustainable consumption and production patterns".
Focusing on a number of critical areas, the action plan calls for lifecycle and systems approach for more environmentally compatible and socially equitable consumption and production. Two years on, in January 2018, the EC has taken steps to implement the Circular Economy Action Plan by adopting a new set of priority measures that includes; plastics, chemicals, products, waste, and SMEs in Circular Economy et cetera as part of the continued efforts to transform Europe's economy into a more sustainable one.
As you may be aware, Germany is the strongest economy in Europe and the 4th largest in the world. Part of this success owes to Germany's stern policies on sustainable economic development, in which the Circular Economy policy is an integral part. Committed to Sustainable Development German economy has progressed by leaps and bounds over the years by adopting some radical policies such as the waste management policy and renewable energy policy. As a result, at present, 15% of the material input to the German industries comes from recycling. Furthermore, as at end-2017, the renewable energy (electricity) usage of Germany amounted to 33%. Among others, Germany's strong bias towards resource efficiency plays a vital role not only in its economic success but also in its social and environmental leadership. Foreseeing the global economic trajectory that is on a collision course with the resource availability, the nation-wide adaptation of these policy measures those that are primarily based on the principles of efficiency and sufficiency have evidently paved the path towards a sustainable future for Germany with attractive near-term dividends as well.
As a pioneer in the fields of Applied Material Flow Management and Circular Economy, our institute; the Institute for Applied Material Flow management [IfaS], since the turn of the century, has contributed immensely locally, nationally, and internationally through numerous sustainability projects. Our signature approach to resource management; regional value addition and community level action for climate protection, in particular, have gained wider acceptance in the sustainability arena. IfaS is currently working in over 40 countries in five continents deploying its ever-increasing practical knowledge on MFM and CE projects. IfaS works with a cohort of like-minded people globally. Our recent high impact projects include Zero Emission NAture Protection Areas [ZENAPA], Zero Emission Mobility, IMAT Network University (IMAT-NU) that focuses on education for sustainable development et cetera. These projects of IfaS together with its local actions have helped achieve the Environmental Campus Birkenfeld – the home of IfaS – Germany's #1 and Globally #10 Green Campus status in 2017.
IfaS is also dedicated to sharing its wealth of knowledge and experience through our annual International Circular Economy Week & International Circular Economy Conference [ICEW & ICEC]. 'Creating Value' as its central theme ICEW & ICEC serve as a premier platform bringing together like-minded professionals, academia and businesses from all over the world to one unique place on earth –the Environmental Campus Birkenfeld– for weeklong activities to showcase, demonstrate and share knowledge on the latest advancements in the application of Circular Economy concept, the practical means of tackling global economic and technological challenges of energy transition policies towards 100% renewable energy systems, and sustainable resource management (including water, sanitation and waste management strategies) paying special attention to the sustainable business aspect of the initiatives.
In a nutshell, we intend to share with you the 'secret of our success' and show you how we have prepared to face the resource challenge of our time and create the sustainable future we want…
I warmly invite you to join the 9th International Circular Eco-nomy Week & Conference for an unparalleled experience.
I am looking forward to your visit!